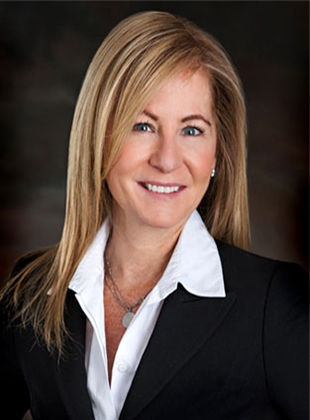 Susan Mendelsohn, Esq.
Email: smendelsohn@mendelsohnlegal.com
Tel: 312.332.8801
Recognized as one of the nation's most respected and successful legal recruiters and legal industry business consultants, Susan Mendelsohn understands the inner workings and cultures of law firms and corporate legal departments. Clients praise Susan for her uncanny ability to understand what it will take to ensure a successful merger, office opening, practice group acquisition or individual lawyer placement in a law firm or legal department.
The founder and President of Mendelsohn Legal, Susan uses the knowledge she acquired and skills she developed as a successful law firm equity partner and the Co-Chair of the firm's marketing committee to help bring clients and candidates together – to elevate them to a higher, elite level of performance and success. As a former corporate investigator, she also parlays the experience and expertise she gained in that role to ask all of the right questions and uncover and provide all of the information which will support decisions leading to the best outcomes.
She taps into numerous resources, including a robust network of industry contacts, several databases, a wide range of journals, the Internet, social media and more. Susan carefully vets opportunities following extensive meetings and in-depth evaluations, resulting in successful mergers, opening offices, practice group acquisitions, and placement of candidates.
Susan understands that her business requires tenacity, creativity and drive. For this reason, Susan always stays involved. Susan also helps to integrate and contribute to the success of new relationships she has helped to forge. Following a merger, opening an office or placement, she continues to meet with firms, groups and candidates to ensure that everyone's expectations are met or exceeded and often provides strategic business development and other career advice as part of her ongoing efforts to ensure projected outcomes. This is especially important when Susan helps to orchestrate mergers, office openings and group acquisitions.
With her years of experience as a practicing attorney, Susan knows that clients constantly are searching for ways to enhance the value of their organizations by matching the rapid changes occurring in the legal profession to the most efficient delivery of legal services. Susan frequently works with firms and legal department leadership to help them identify and implement value-added methods, techniques and technologies to ensure the provision of cost-effective and high-quality legal services.
With her finger on the pulse of the dynamic legal profession and an eye always fixed on anticipated changes to the profession, Susan often is asked to present on various topics relating to the transition, integration, advancement, development and leadership of lawyers. Susan also frequently consults with firm and legal department leadership – both one-on-one and in groups – about how to operate more efficiently, generate greater revenues and profits, and serve clients more successfully.
As part of her life-long commitment to community outreach and support, Susan believes that "giving back" is a key component of her work. She sits on the Board of Women Employed and also is the former Vice President and was a Board Member for the National Association of Legal Search Consultants. In 2018 Susan became an active member of The Economic Club of Chicago, which brings together leaders in Chicago business to foster dialogue on important economic and social issues affecting the community.
BACK TO ADVISORS